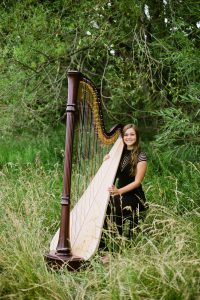 I am available for weddings in both Salt Lake county and Utah county, but I am also able to travel.
I'm able to play vitrually any song requested as I have hundreds of songs in my repertoire and I love playing songs that are meaningful to couples.
Some of my most popular ceremony song requests include:
Perfect-Ed Sheeran
Canon in D
Hallelujah-Rufus Wainwright
A Thousand Years-Christina Perri
All of Me-John Legend
All You Need is Love-The Beatles
Married Life- Disney's "Up"
Think of Me-Andrew Lloyd Webber
Rates
Rates depend on a variety of factors including mileage to the event, the type and length of event, and specific requests. Any requests for additional instruments; cello, voice, violin, or viola will cost an additional fee.