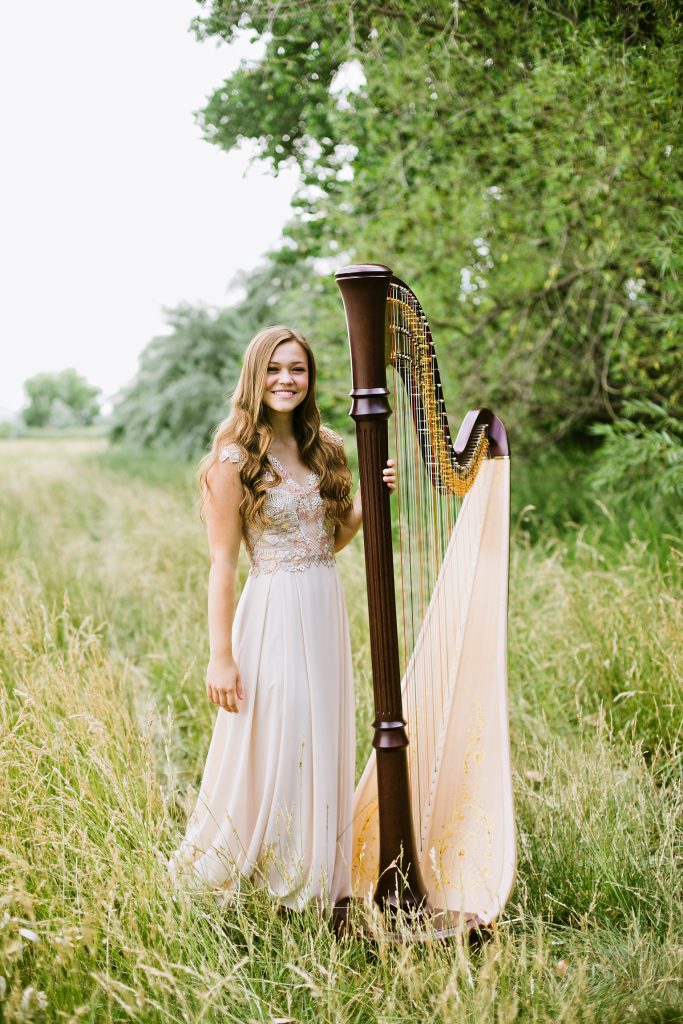 I am finishing my last semester of my Bachelors Degree in Harp Performance at the University of Utah studying with Cathryn Clayton. I have been trained in the French Style by Julie Staples, and I am also a Suzuki certified teacher.
I specialize in weddings, receptions, parties and other special occasions. I have ensemble and orchestral experience and can play with flute, violin or string ensembles at your request. I have over 5 years experience of performing for weddings, funerals, Christmas parties, charity galas, and private events. My repertoire is extensive and covers classical favorites, popular, jazz, holiday, celtic, broadway, and religious music.
I am based in Salt Lake City but am willing to travel according to the client's needs.
The harp is an excellent choice for a wedding ceremony or reception as it has a soothing and beautiful tone that will fit your special occasion.